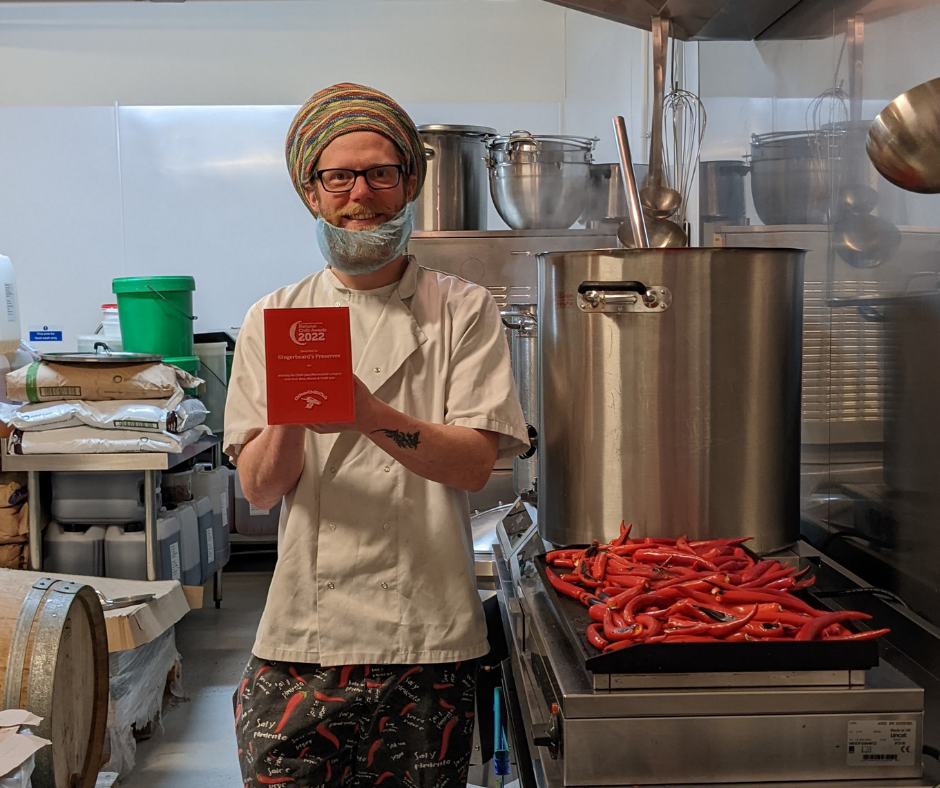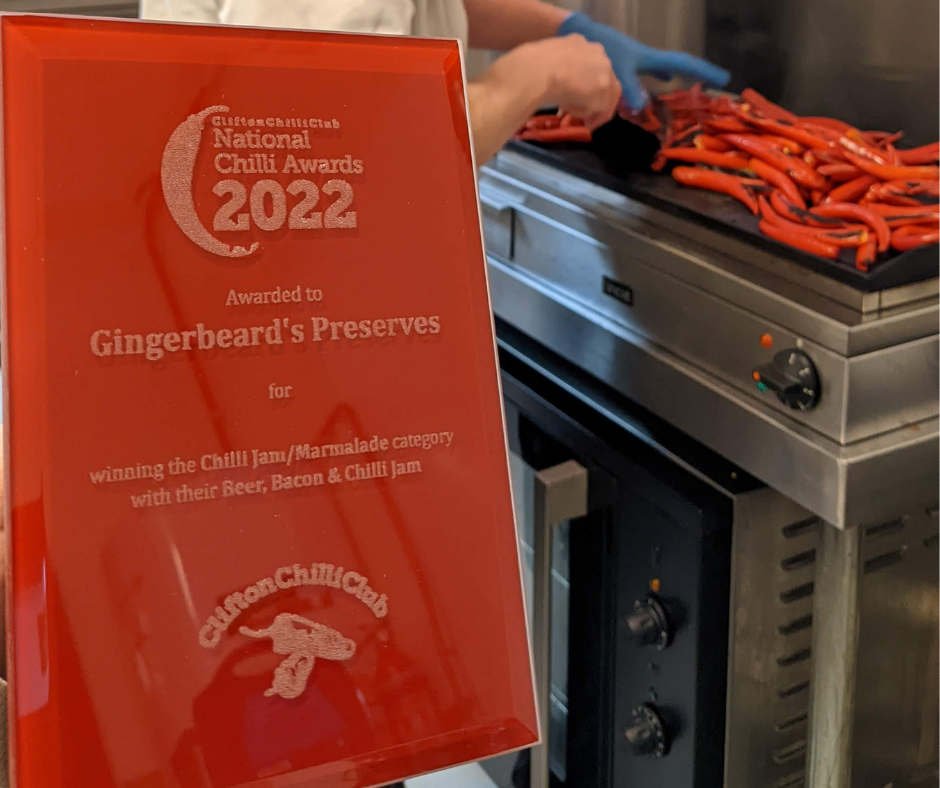 GingerBeard's Preserves, a small independent producer of condiments, sauces and hot sauces based in Bristol wins six awards in the first National Chilli Awards run by the well-respected Clifton Chilli Club.
GingerBeard's Preserves is all about making awesome tasting, award-winning products and not surprisingly, they are made by made with a ginger beard.
The results came in earlier in the month; Harry Calvert, director and founder of the company says:
We were so chuffed when we saw our chilli-based products featuring in the list of winners. We were among some fantastic brands so we are feeling very proud of our achievement.

Seeing our best-sellers like the Beer, Bacon and Chilli Jam, the Chipotle Ketchup and the Habanero Hot Sauce get recognition from industry experts, just reaffirms that we are making some awesome tasting preserves.
The Clifton Chilli Club are the UK's largest chilli club channel and know a thing or two about hot sauces and chillies. They have tried over 8,000 chilli products in their lifetime and help judge the hotly contested (no puns intended!) Great Taste Awards. 
Jay & Nick from the Clifton Chilli Club say: 
We wanted to acknowledge and celebrate and categorise the incredible range of chilli products available by creating the National Chilli Awards 2022. Long gone are the days when shops and supermarkets stocked one or two chilli-based hot sauces.

This evolution deserves recognition, and this is why we created categories for the National Chilli Awards 2022. So many producers are now offering considered and cleverly made chilli centric products that challenge people's perception of sauce styles such as BBQ, ketchup, Asian style and fruit based.

We are grateful to every producer who entered the National Chilli Awards 2022 and it was our pleasure to provide all winners with award artwork for their relevant products as well as engraved plaques for each category winner. We look forward to the 2023 awards!
GingerBeard's Preserves love collaborating with breweries and local food businesses. The collaborators among the winning products will be names that beer lovers may recognise including Arbor Ales, Bristol Beer Factory and Moor Beer. Also featuring among the collaborators are Otomi, a Mexican import business with a colourful shop filled with all things Mexican in the Clifton quarter of Bristol.
The winning products in these awards were:
View the full results of the National Chilli Awards 2022 here: https://www.cliftonchilliclub.com/national-chilli-awards